I was given the opportunity by the very nice people at
Clif Bar
to try their new
Kit's Organic bars
.
Named after the co-founder, Kit Crawford, Kit's is a simple organic bar.
They are gluten free, soy free, and dairy free as well as certified organic (they also take care to make sure everything is free from GMO's).
I was sent a sampling of their 4 flavors: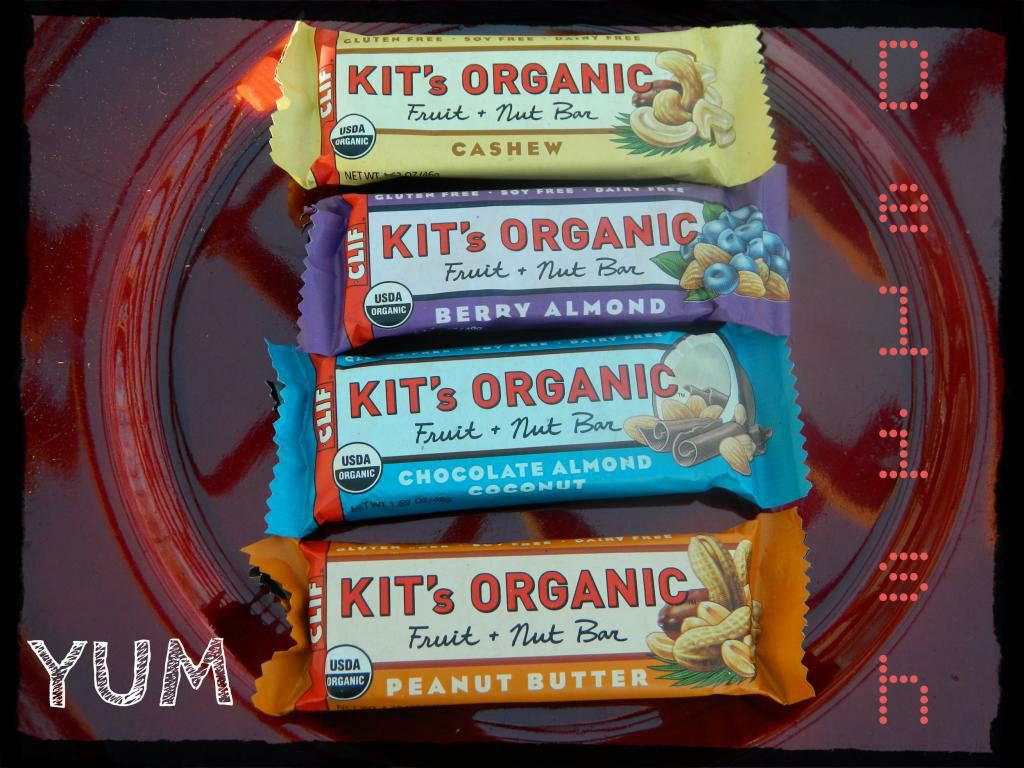 My favorite was the chocolate almond coconut, which was no surprise to me...I love chocolate.
A close second was berry almond.
Both of those were bursting with flavor.

The cashew and peanut butter were good, and filling, but the flavors were more mild. The chocolate and berry were like having a party in my mouth.
The bars are chewy, not dry in the least, and full of flavor. They are filling and perfect for when you are out and about or when you need a snack mid-morning/day.
Each bar has a simple list of ingredients (all of which I could pronounce) and to know that the ingredients were selected with as much care as I would put into my own creations made me feel good about eating it.
I am always excited to try bars. I love the individual packaging and single serving so that I can't have the opportunity to over indulge.
But since they can be expensive I would only recommend ones I would want to spend my money on...Kit's is definitely one I would consider purchasing.
What are your favorite flavors for a snack bar?