This past weekend my church held a consignment sale.
If you go on the second day of the sale the items are half off.
Channeling my inner Marie,
Feeding Five
, and Shauna,
What I Love
, I proceeded to buy gently used items for my kids at fantastic prices.
My kids were not willing to try everything on and model for me...so I had to splay everything out on the bed and take pics that way (I know not nearly as exciting).
For my 10 year old I picked up 3 shirts, 1 pair of shorts, and pajama pants: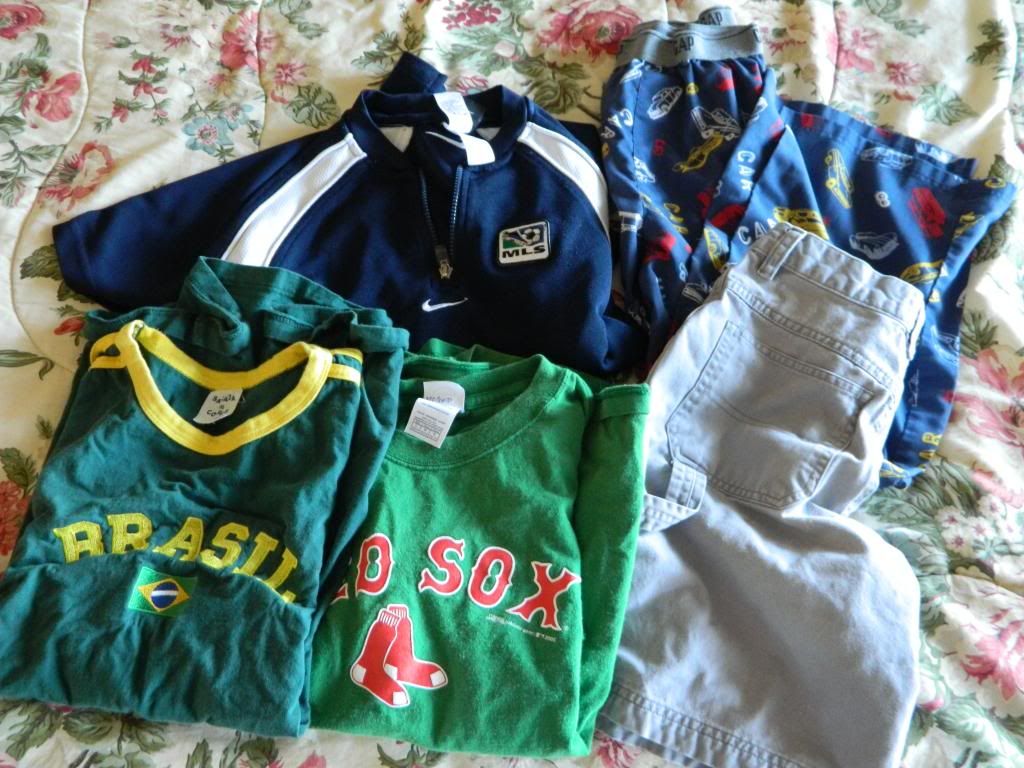 For his age group the pickings were slim. I am sure it has everything to do with boys at this age being tough on their clothes.
My 5 year old racked up a few more items, although he was disappointed he couldn't find a pair of camo pants (for some reason he really wanted some):
He got 3 t-shirts, 2 shorts, 1 khaki pant, and a rain jacket. Notice the camo John Deer tee.
However the winner in all of this was my daughter. I suppose young girls take really good care of their clothes, plus they like to wear pretty dresses (which is of endless fascination for my daughter).
We were lucky enough to pick up this bounty: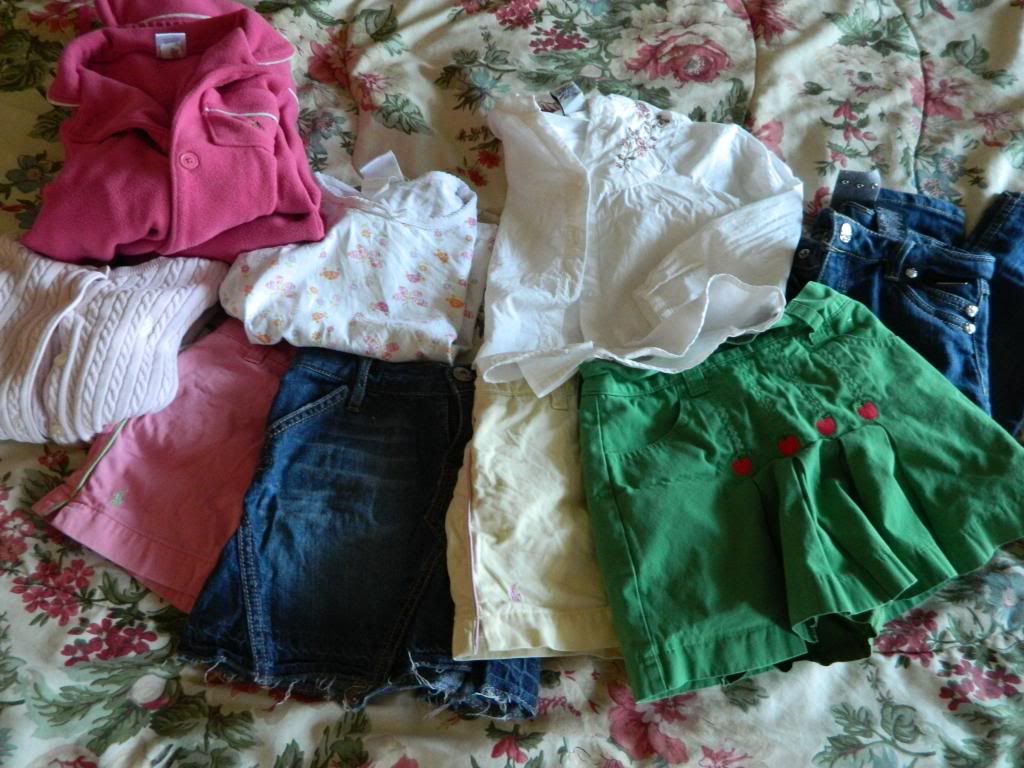 1 flannel pajama set, 1 sweater, 3 skorts, 1 skirt, 1 t-shirt, 1 pair of jeans, 1 long sleeve linen shirt, and 6 dresses. I am absolutely in love with the pink dress that is front and center of the second picture.
What was the grand total for this spree? $51.50.
Yes got 27 pieces of clothing for $51.50. That averages out to $1.90 per item.
When I came home and told my husband how good the sale went and how little we spent...he was sold on buying second hand from here on out.
I have to say that "
No Impact Man
" has made quite on impact on us. Reusing items instead of buying new is really becoming our mindset.
Tomorrow I will have a little round up to let you know how some of our initiatives are going and to update you on the
no poo
.