I don't know about you but when someone asks would you like the good news or the bad news, I always go with bad news first.
Something about getting it over with and ending things on a positive note.
This past weekend was no different.
I started off with
pain
and ended with a
sweet
time.
Saturday my friend Amy and I ran in the
St. Patty's Day Revenge Obstacle Course
.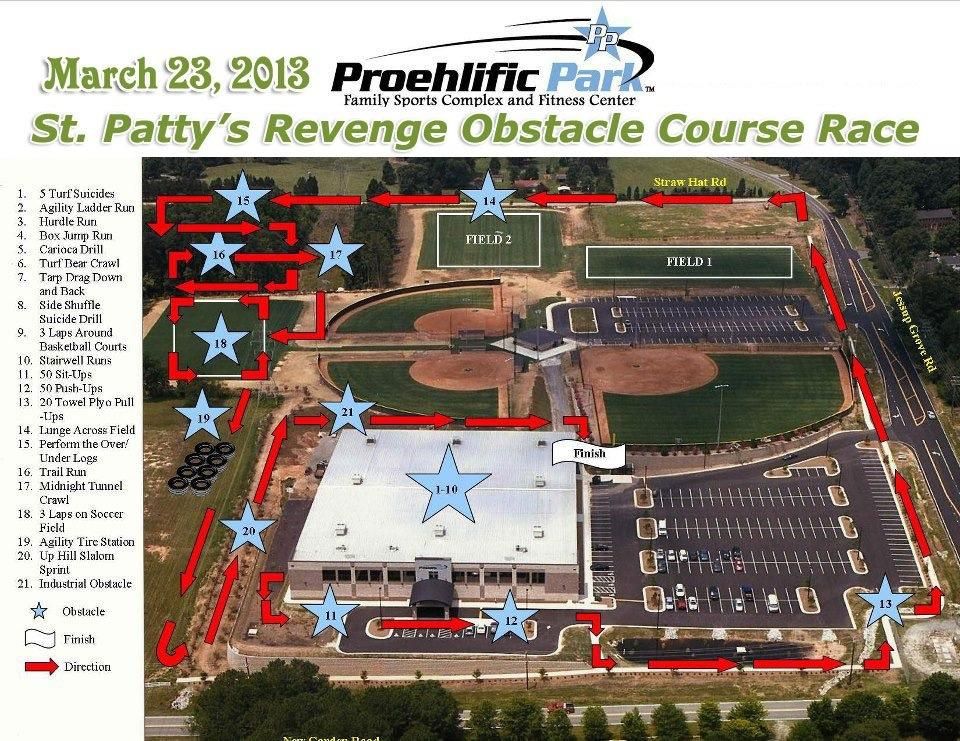 There were 21 obstacles for us to go through and before we kicked off Amy and I were looking pretty cheery (although chilly):
Her husband captured photos of our fine form (nothing like going across a soccer field doing lunges):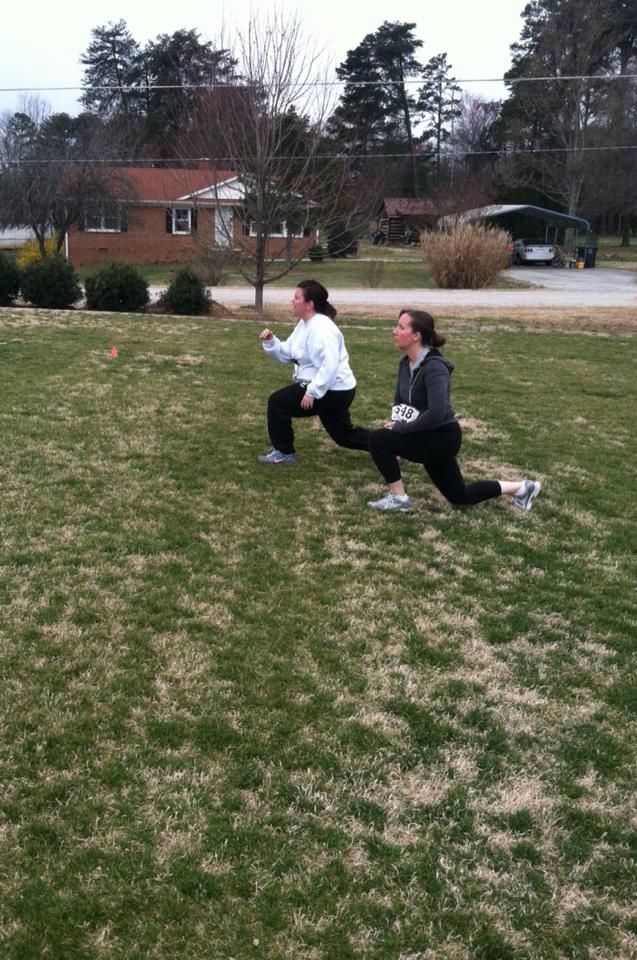 And you know sometimes when you are called upon to do WAY more push-ups then you anticipated you just have to get down in child's post to give your arms a break: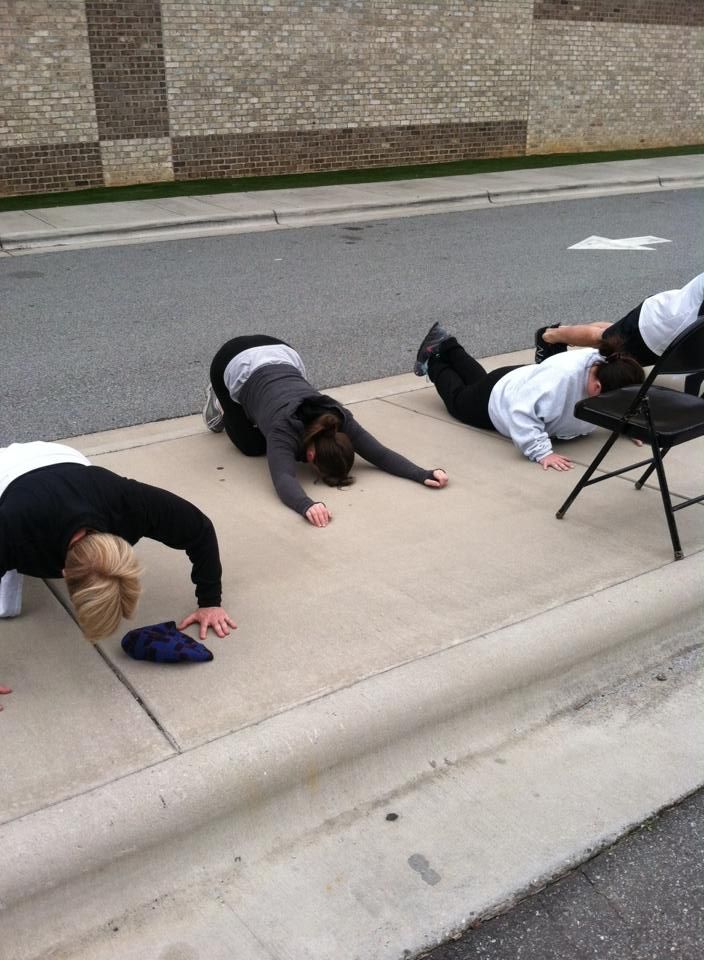 I have been sore for two days, but it is a good sore. I look forward to running this event next year...hopefully we can get more than the two of us on a team.
On Sunday was the sweet. I attended the
Mad Hatter Tea
at the O'Henry Hotel with my daughter and mom.
sporting our lovely paper hats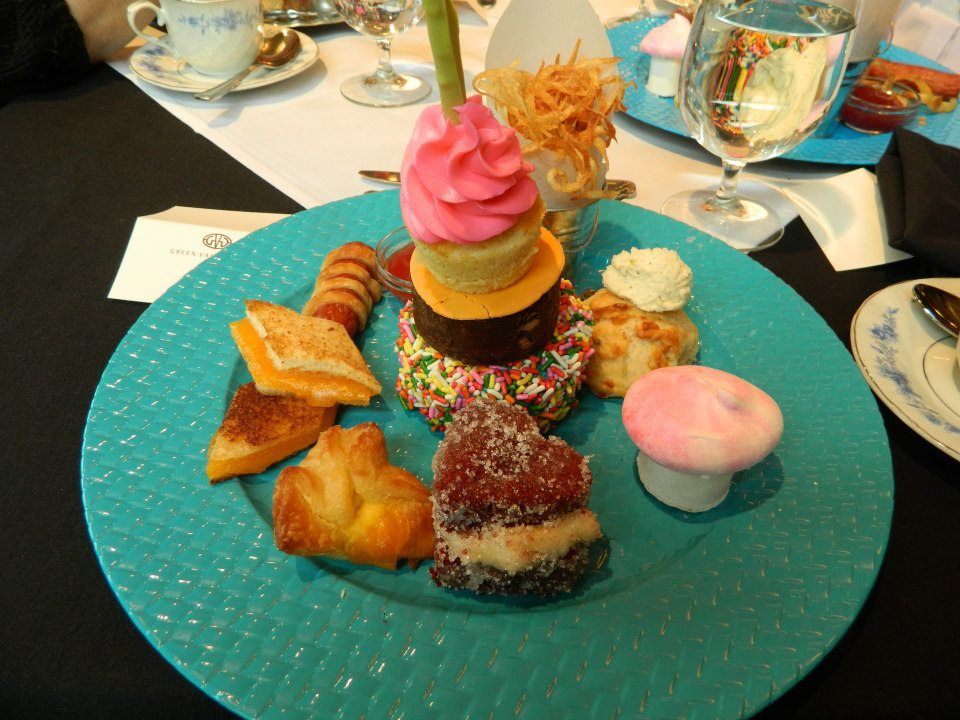 the delicious plate of goodies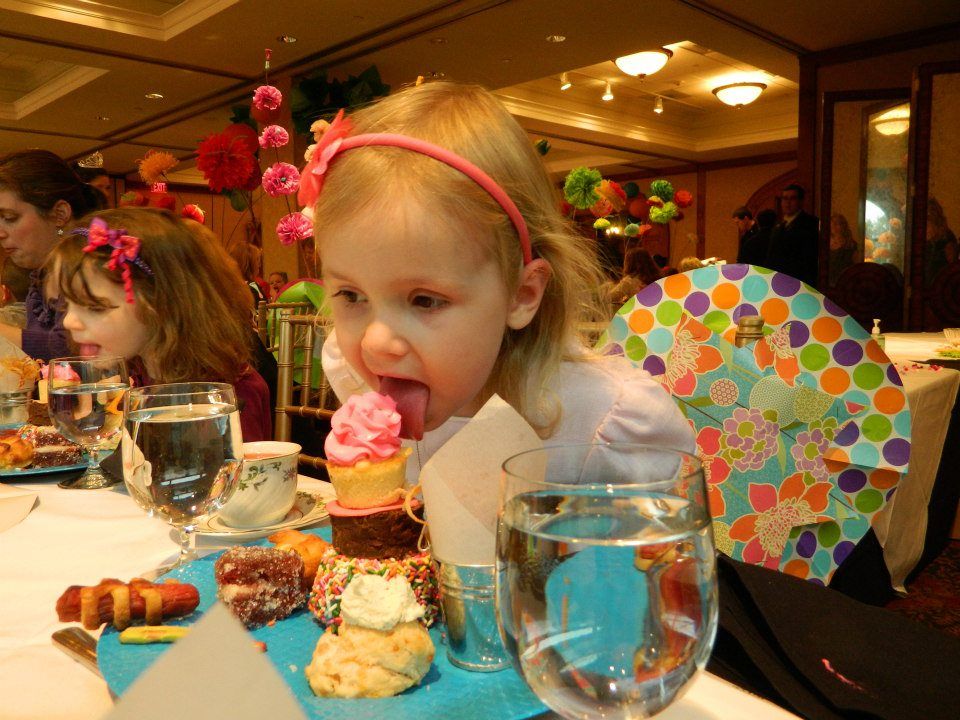 sometimes things taste better when you don't use hands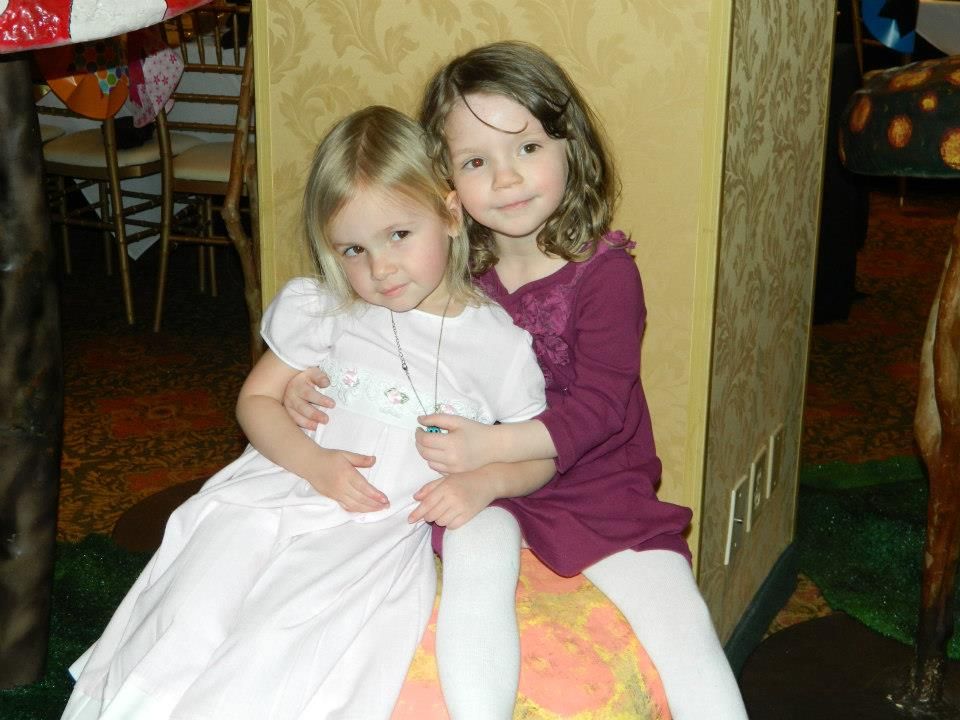 Caroline and her best friend posing on a toadstool
The event was put on with great pageantry and detail. The girls got to eat a plate full of treats, make crafts, and play a few games.
It was the perfect exposure to a "fancy" outing for these 3 and 4 year olds.
The hotel holds 3 of these themed teas a year. We are looking forward to October when they host The Wizard of Oz.
It was a fantastic weekend with friends and family.
I hope you all enjoyed your time. Did you do anything fun?