This post is a day late, I apologize...I like to get the Wrap Up's up on Monday.
Anyway this past weekend was a long one (I love a 3 day weekend) and it included some fun activities.
On Saturday I ran in the
C
o
l
o
r
Me Rad 5k
.
There were about 8000 runners, which I thought was a lot of people, taking part in this fun run (it was not timed).
It was so much fun to run through the cornstarch paint and to come home looking like a tye-dyed shirt.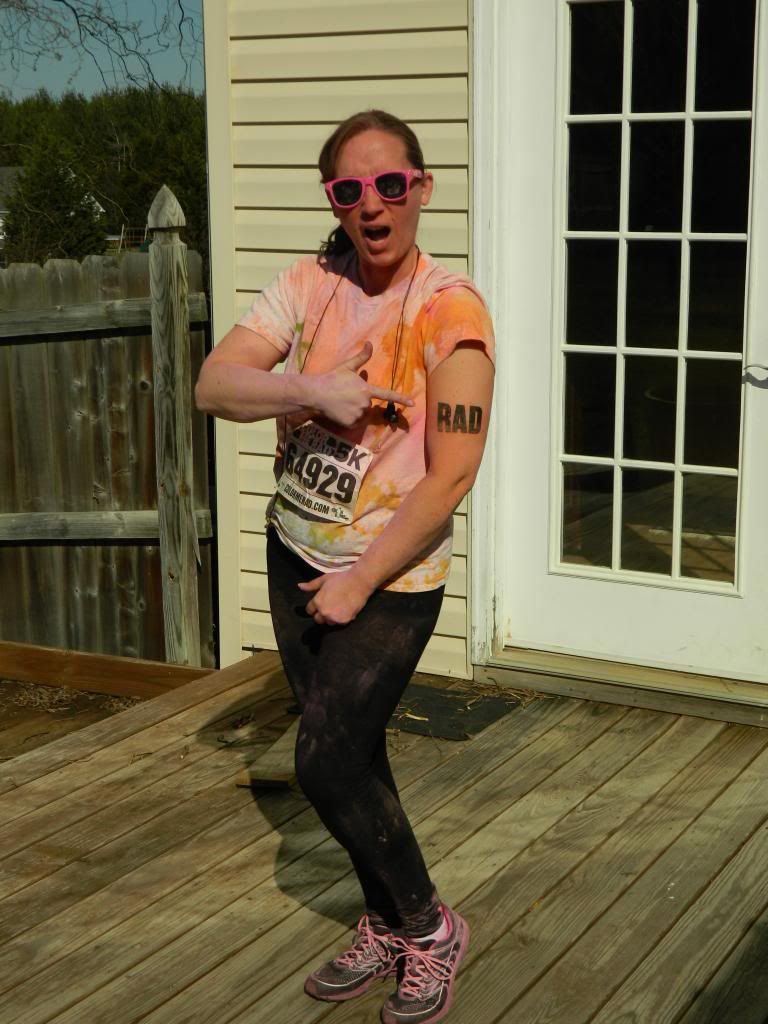 My oldest didn't mind giving me a hug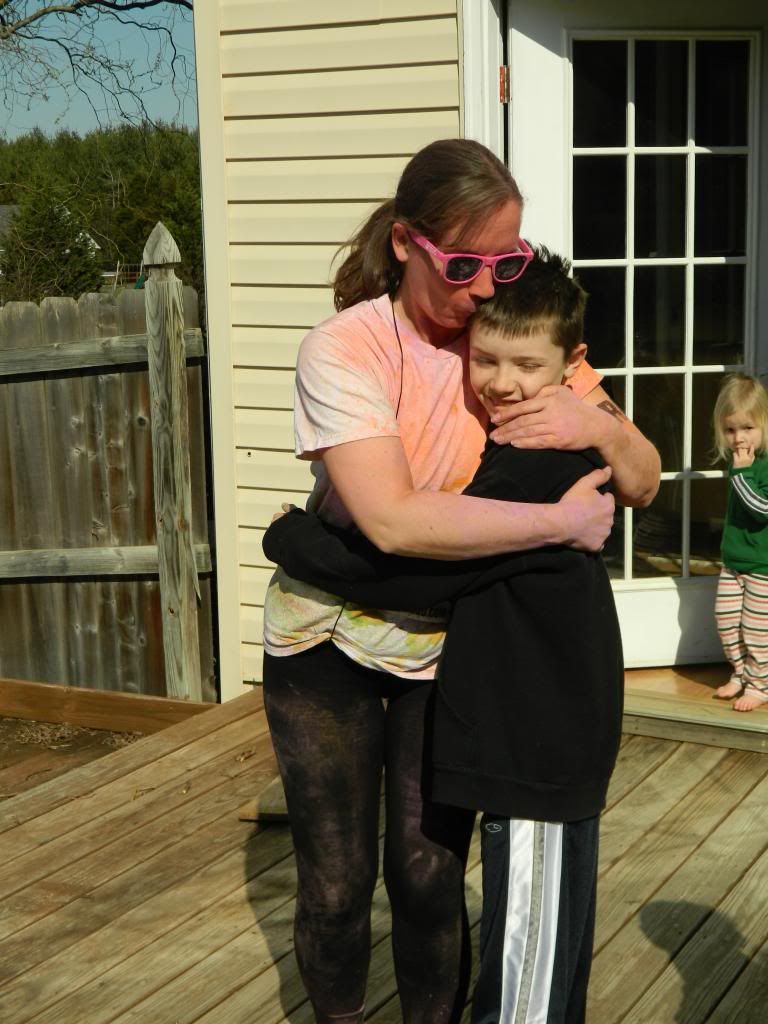 But my daughter didn't even want me to give her a kiss.
In fact this was as close as she was willing to get to me:
They have already announced that the race is coming back to town next year...so I will be ready when it is time to sign up. Hopefully I can convince some friends to join me.
Sunday was Easter.
We have started to not give gifts to the kids.
By that I mean they have no need of toys (we have way more than 3 children can play with).
So they woke up on Sunday to no Easter baskets but they did have some cards from family members and they each got a small bag of jelly beans.
You know what?
They were perfectly happy.
People get caught up in consume, consume, consume, and in the end you don't need everything your purchased.
Now I don't mean to go far off track here, but the reason we don't want them to be gifted with tons of stuff is so they realize they can enjoy what they have and we can make sure quality items are purchased (quite often you end up with chintzy plastic stuff that breaks so quickly).
I'll get off my soap box and show you what I did make for the kids: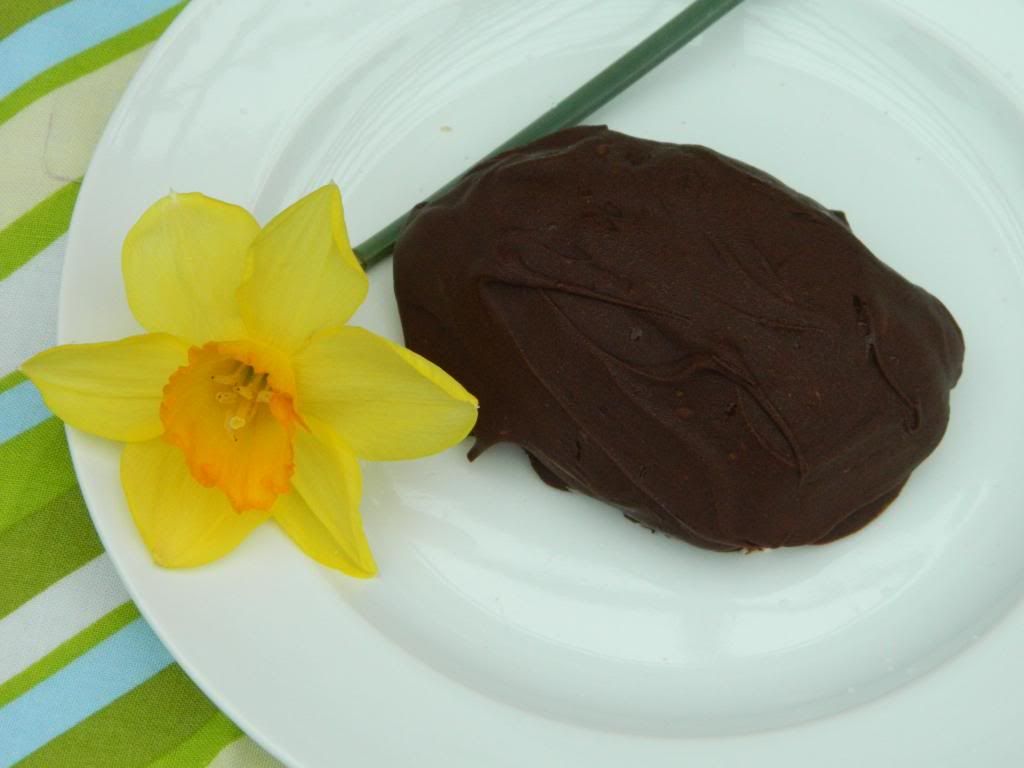 These are chocolate Easter eggs filled with vegan buttercream.
My paternal grandmother made these every year and they were the highlight of the holiday (now mind you she also put a little bit of money wrapped in plastic in the middle) but they were oh so delicious.
I have such fond memories of these that I wanted to pass this love on to my kids.
Hopefully they will appreciate them.
So that was my weekend in a nutshell, I hope you all had a wonderful weekend what sort of things did you get into?